5 formats, 3 compositions as many possibilities for the pleasure of offering a gift in the colors of your company.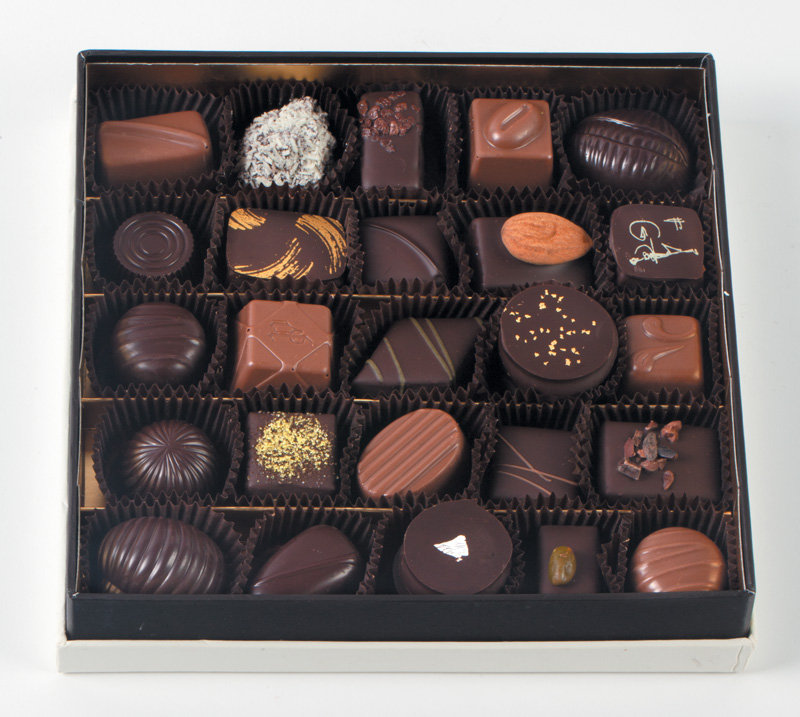 ALL CHOCOLATE
Assortment of fine chocolates
T1 : 90g
T2: 160g
T3 : 250g
T4 : 400g
T5 : 600g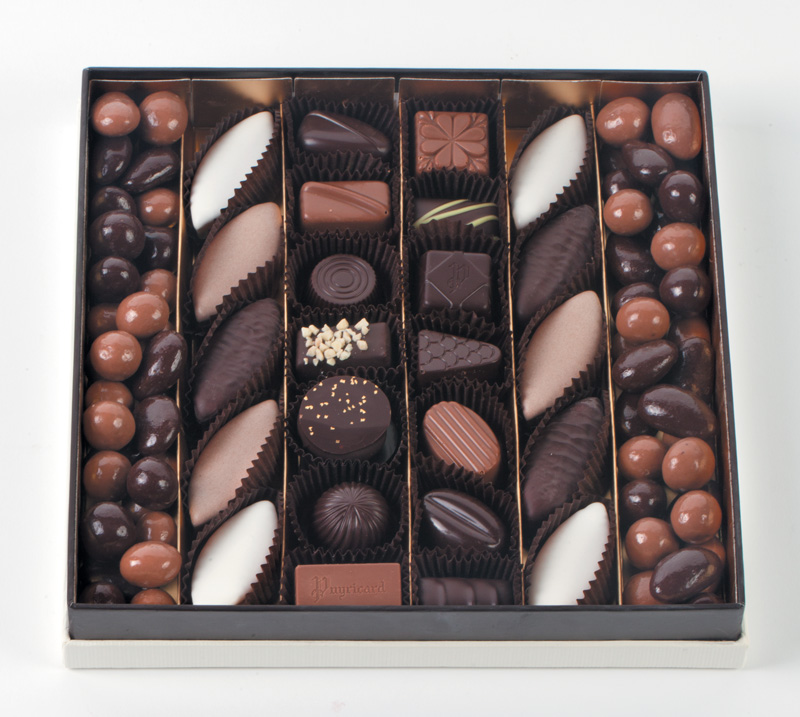 THE GOURMET TRIO
Selection of fine chocolates, calissons and amandas
T1 : 200g
T2: 270g
T3: 420g
T4 : 600g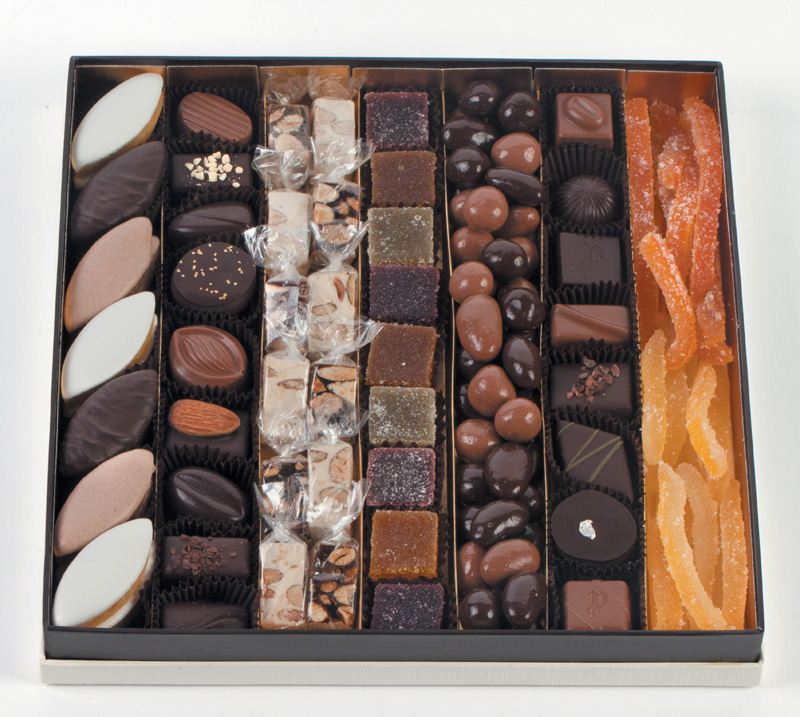 THE 13 DESSERTS
Traditional Provençal composition associating chocolates, calissons, fruit jellies, nougats, orangettes/lemonettes.
T1: 775g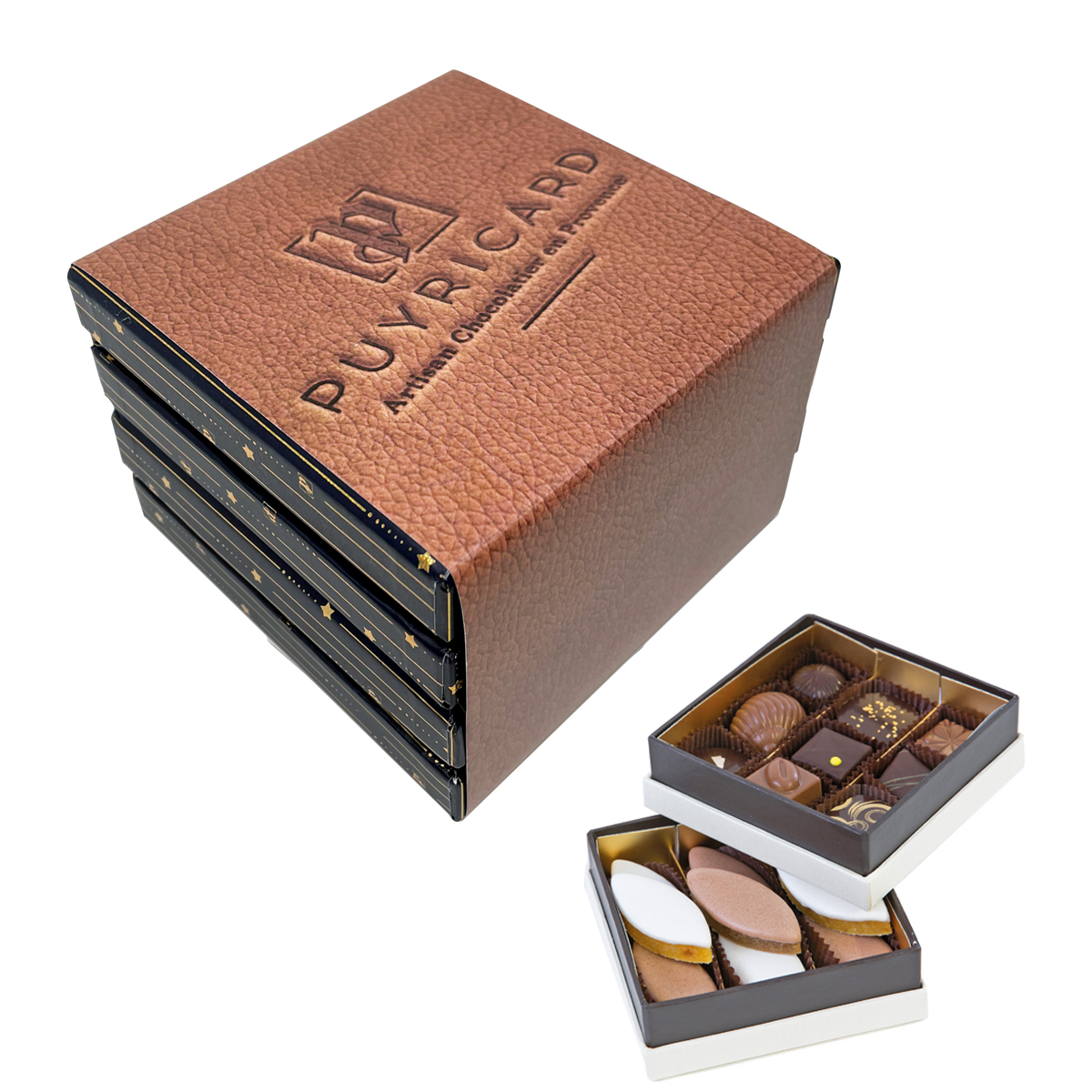 THE DUO
Association of sweets for this double box between chocolates and calissons /Riad.
T1 : 180g
FREE QUOTE
YOUR CUSTOMIZATION OPTIONS FOR YOUR ENCLOSURES